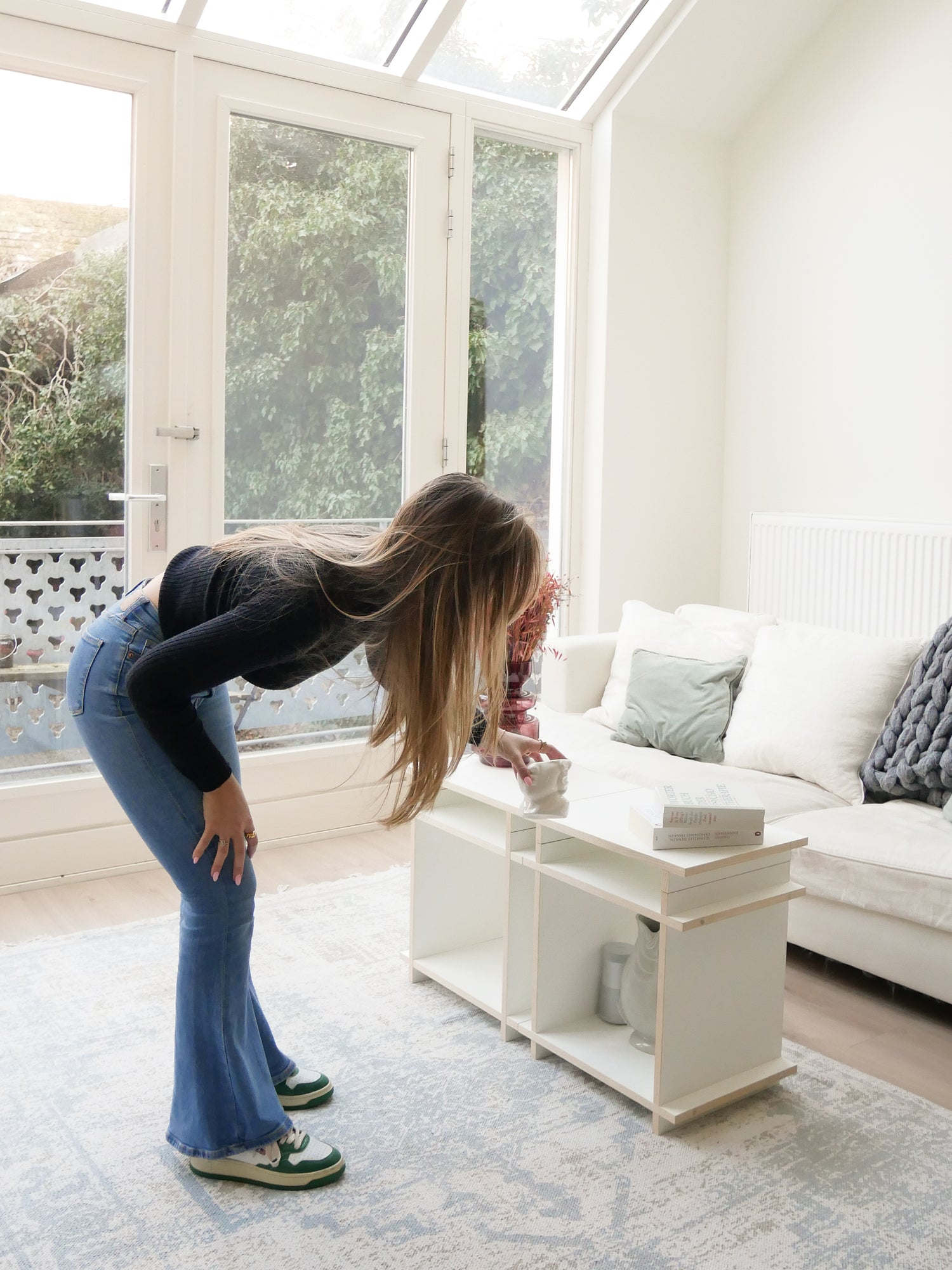 Emilia's first apartment
Emilia moved to Maastricht for her studies and, with a bit of luck, found a nice, bright apartment. The special layout of the apartment with high ceilings gave her free scope for her furnishings. The R1 is ideally integrated into the stylish design.
What does being at home mean to you?
For me, being at home means relaxing, feeling comfortable, sitting on the couch in the evenings, watching TV and spending time with my friends.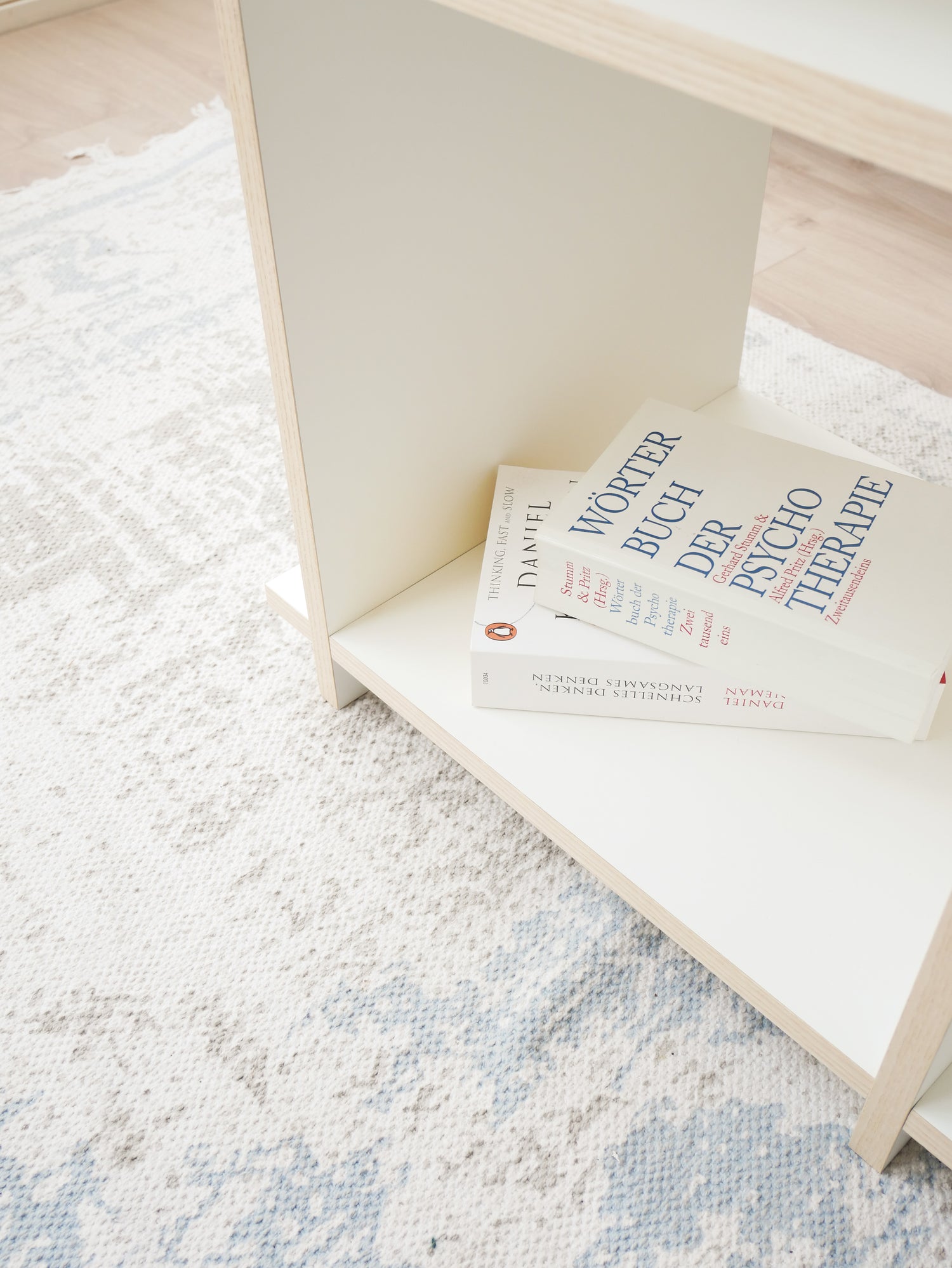 What is special about your home?
First of all, what is special about my home is the apartment itself, that it is so bright and spacious and that I have a balcony and a backyard. It's the first apartment I've furnished myself, which makes it extra special for me.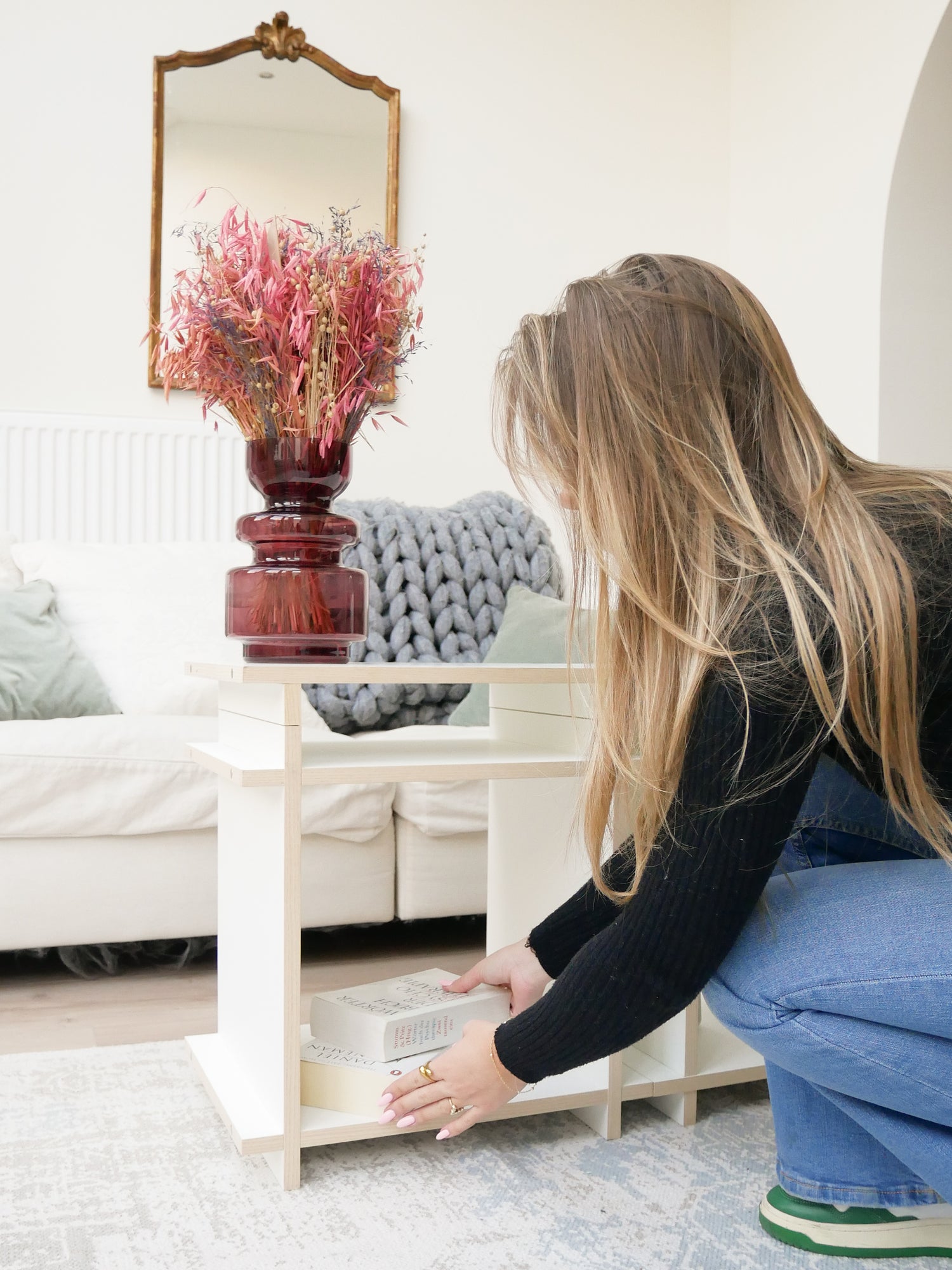 What role does furniture play in your home?
Furniture plays a big role in my apartment because it is what defines it. It was important to me that they are bright, that they go well with my apartment and also somehow with Maastricht.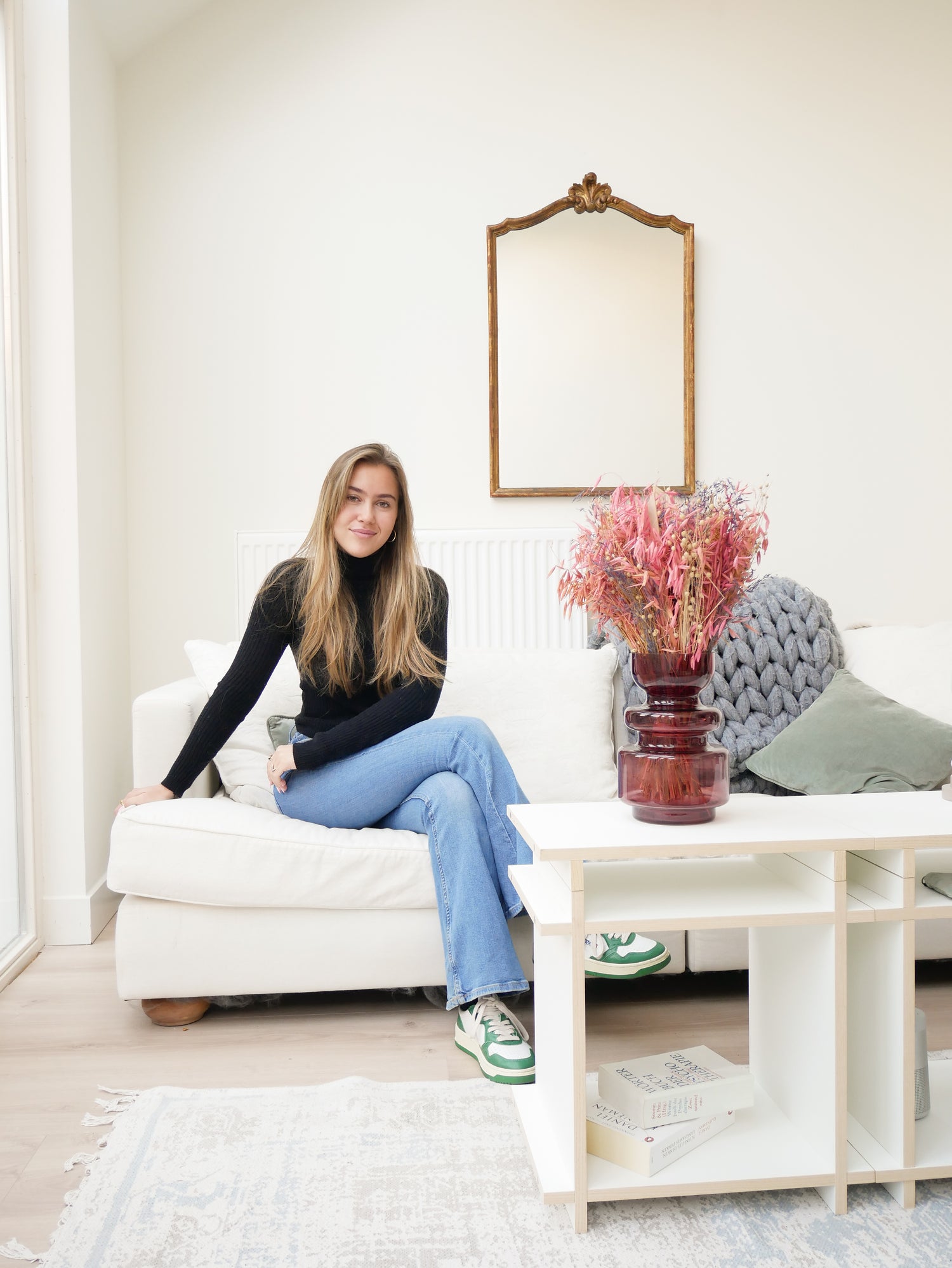 Is there a piece of furniture that has a special value for you?
One piece of furniture that is definitely special to me is the couch here because it was the couch from our first home that we grew up in. It's just nice that I've practically taken her with me to my first apartment.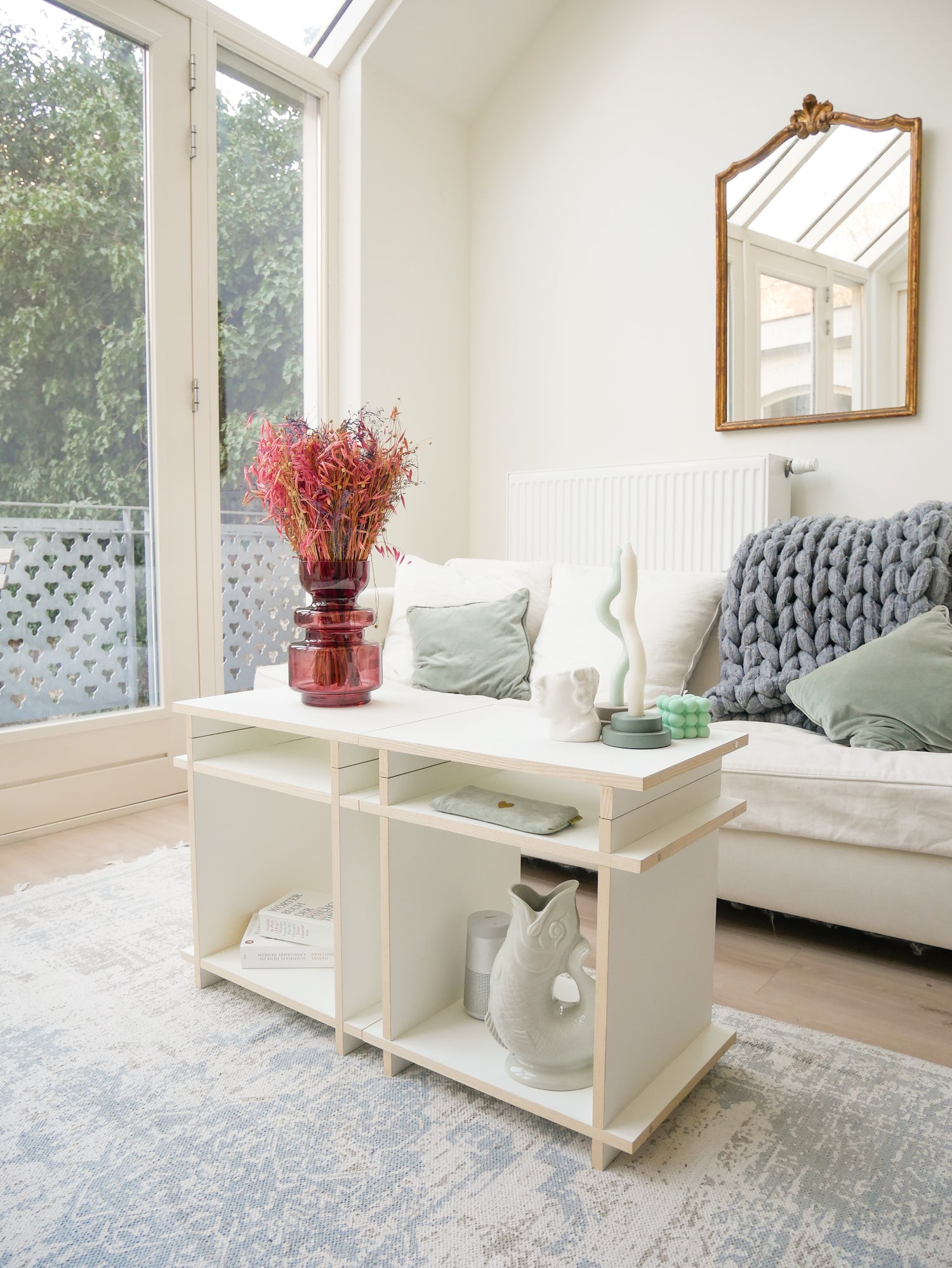 Why did you choose this structure?
I chose this setup because it fits in here perfectly. It's simple, but still chic. And I use it as a coffee table, which is great as it also offers plenty of storage space and is the perfect height for watching TV in the evenings.
discover in the shop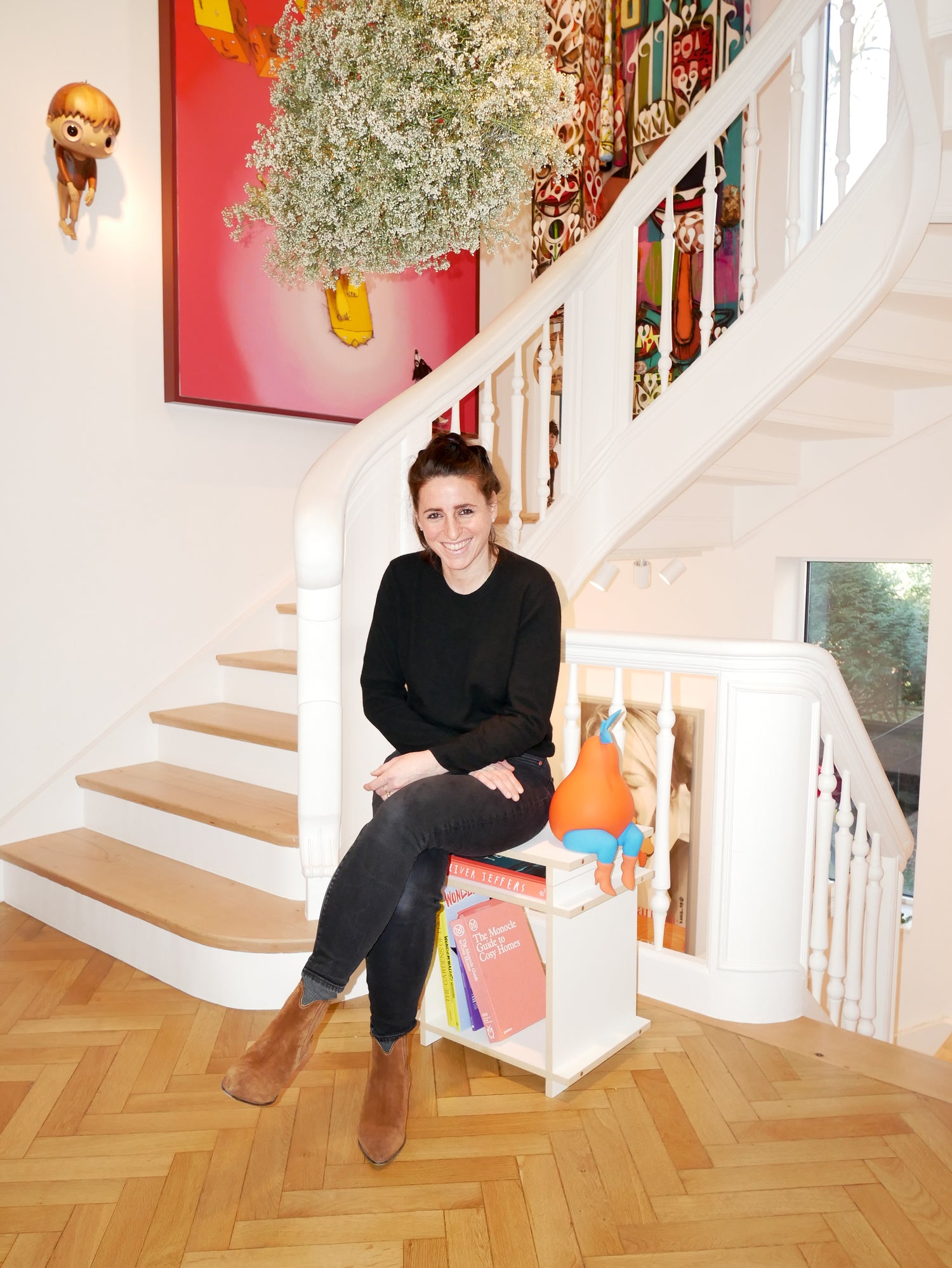 Eva's home story
In Eva and Selim's light-flooded apartment, furniture is seen as an object. It's incredible to see the importance of art in this apartment and the impact it will have. Exactly our taste and so much to discover!
discover now