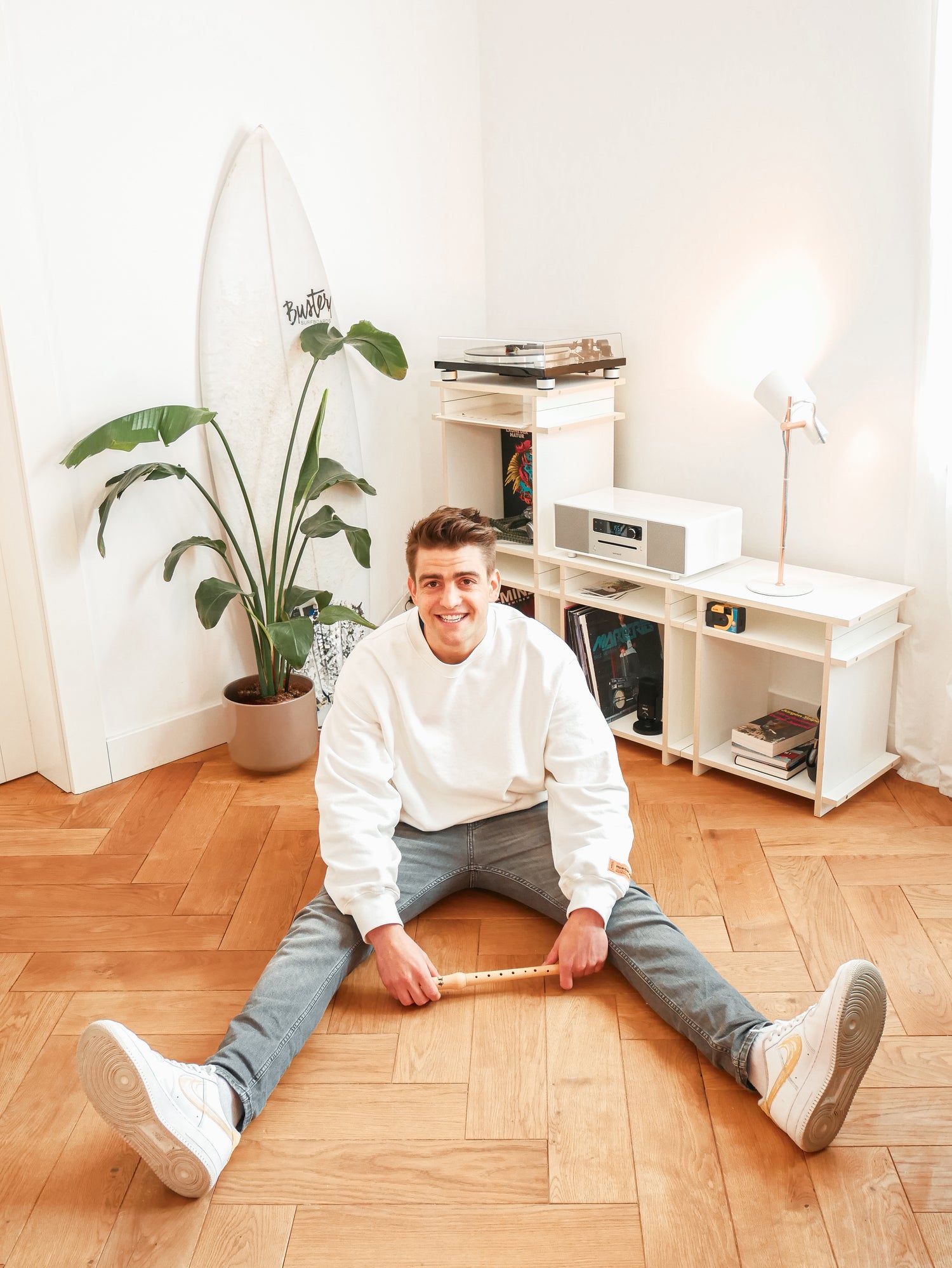 Paul's apartment in Munich
We had the pleasure of visiting Paul's open plan apartment in central Munich. The apartment is wonderfully light-flooded and is characterized by many charming details that reflect the personality of its likeable resident. The R1 now serves as a record shelf and gives the room a unique touch.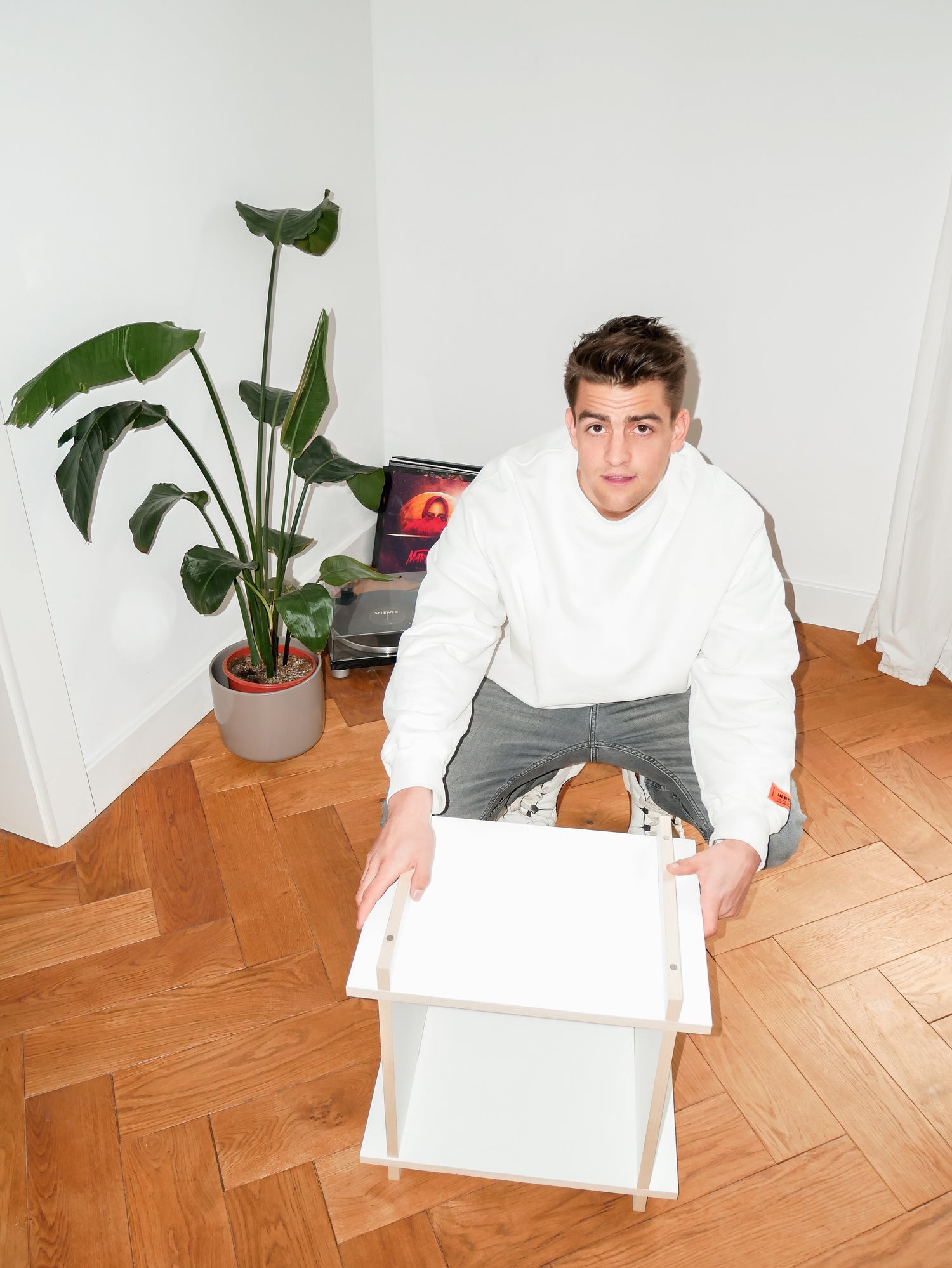 Do you work from home Paul?
Yes, I work from home. I'm video creator and I edit my videos from here, collect my ideas. I have such a space in the apartment where I always sit and do everything. I record my voice for the videos here. I think my neighbors are happy when I keep shouting. And I'm very creative and I really feel at home here.
What's your favorite place at home?
My favorite place at home is the living room. Well, we always get together here when I have friends there. I work here, I do pretty much everything here. And I would say this is where I spend most of my time.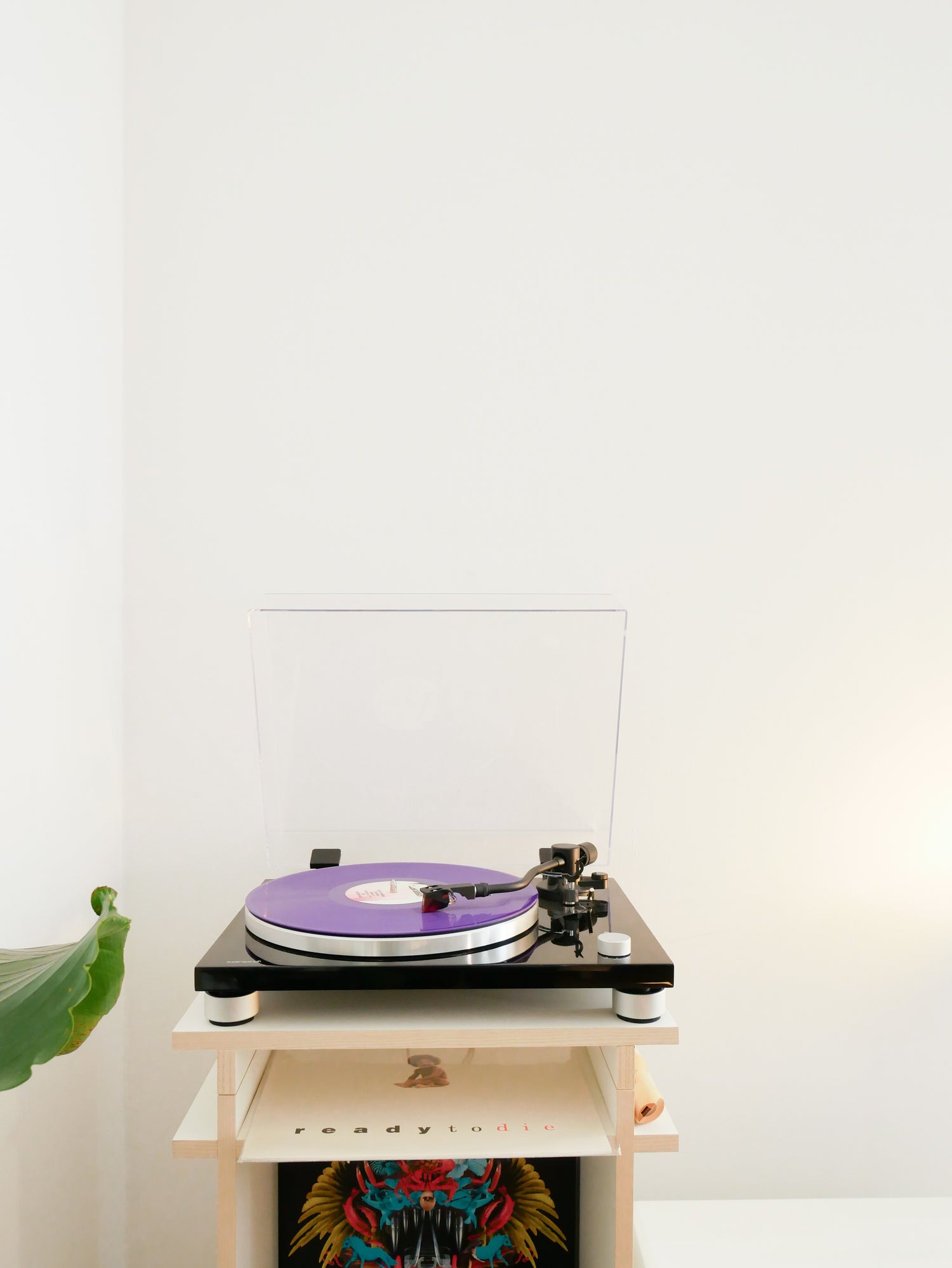 What is your favorite object at home?
My favorite object at home is my turntable. Music is always on for me. When I get up in the morning, the first thing I do is turn on the music. Of course, my favorite records go with the turntable and they just keep running.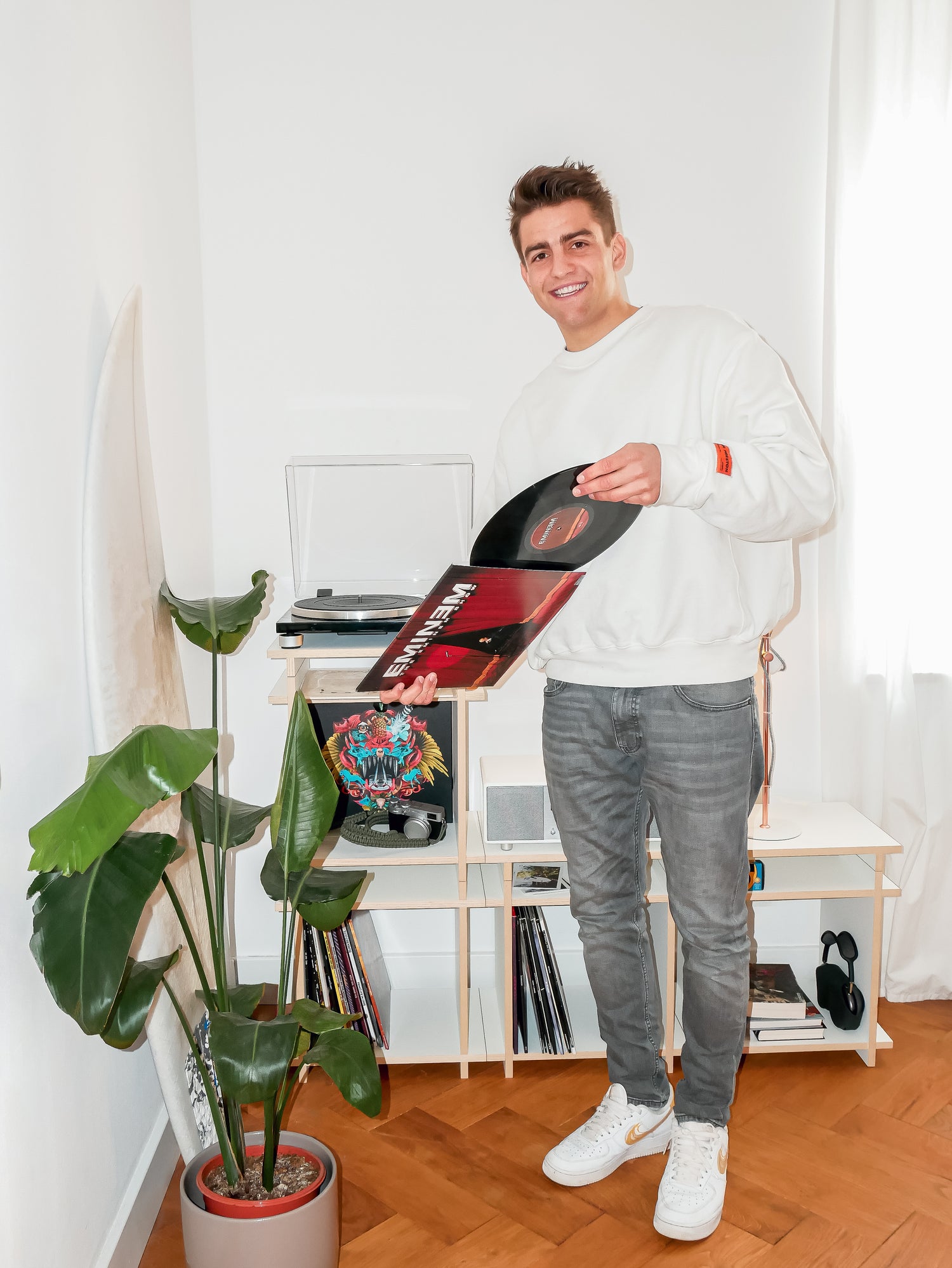 Does this object have a special place?
My record player has always been in the corner, which was a bit loveless. And now I have the Kiyo R1, it fits perfectly. I was able to sort everything, build the record player on top of it and I'm very happy with it because it looks great now. Finally, my favorite object has a worthy place and isn't thrown into the corner.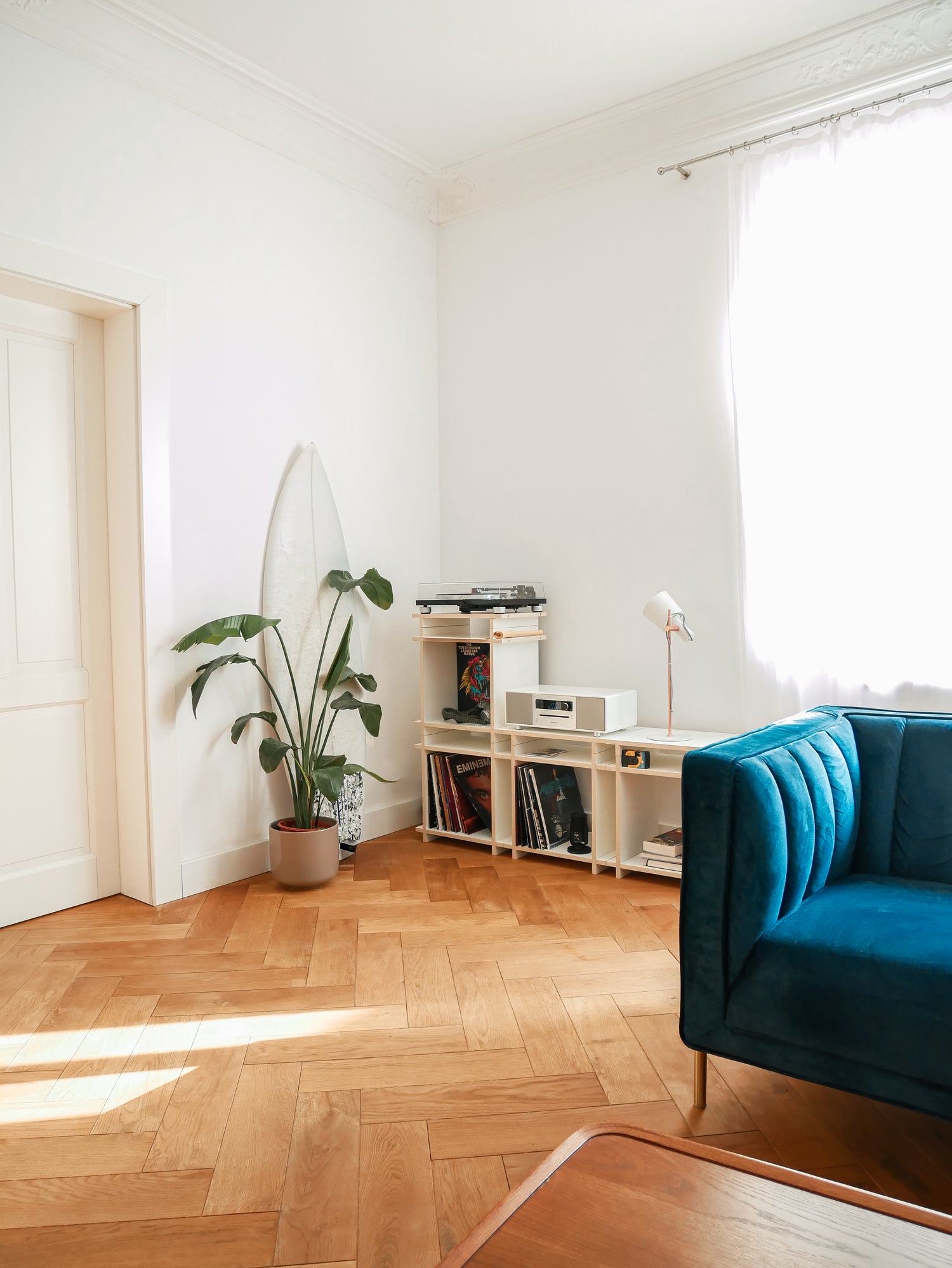 What does furniture mean to you?
Furniture is very important to me. I think it is important to have nice and good furniture. Above all, furniture that fits into the apartment and also suits you. Sure, functional on the one hand, but I also like it when they look good. Because of course that means a lot to a room or an apartment if it's sensible furniture.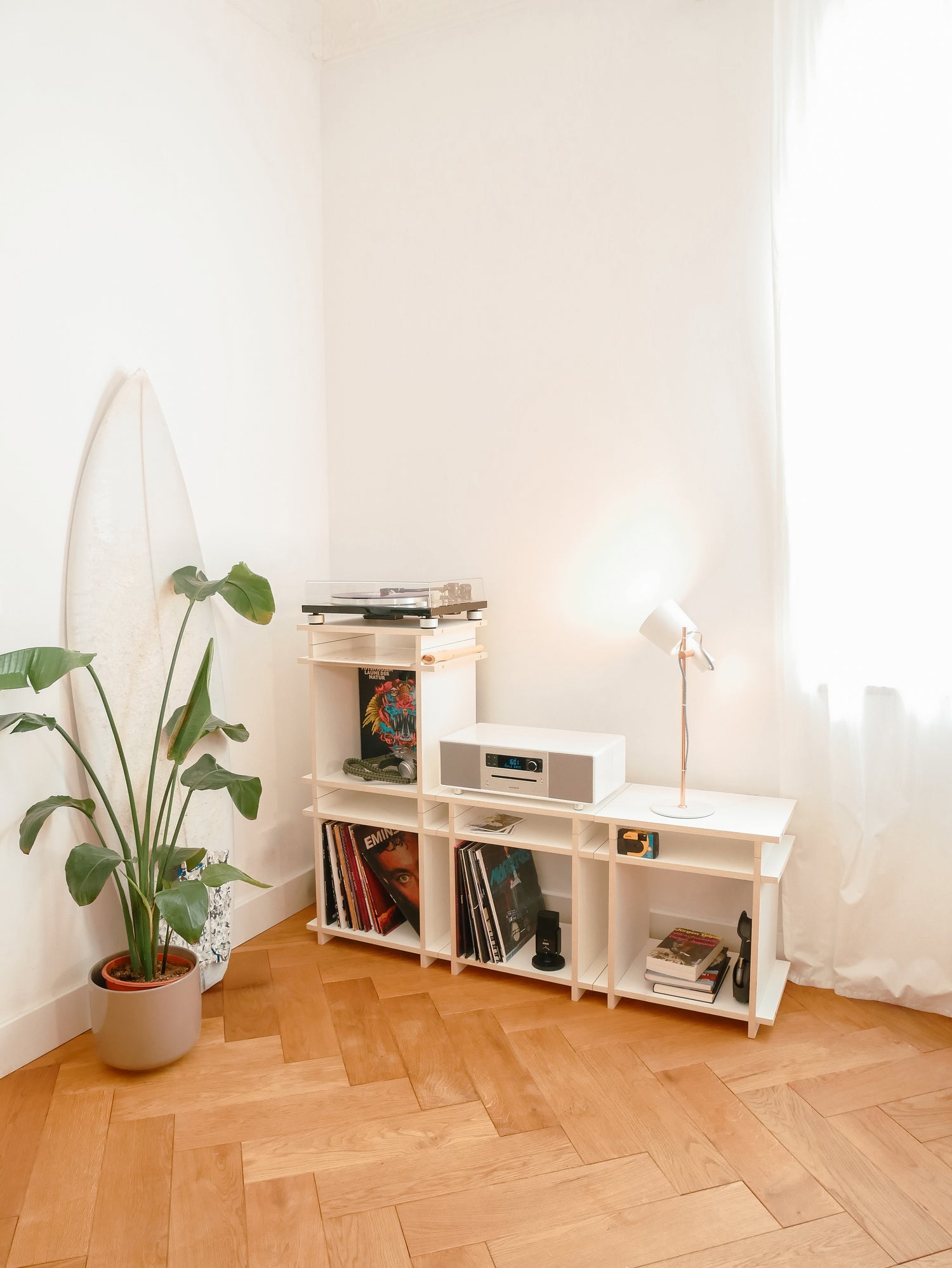 Why did you choose this R1 setup?
I decided to set up the R1 in such a way that my turntable really comes into its own. That I can sensibly sort all my records there. And I think I did that quite well. I think it's a really cool setup that I have the record player at the top, because that's where you change the records and then the box at the bottom. It's a perfect fit and I'm looking forward to the way things are going now.
discover in the shop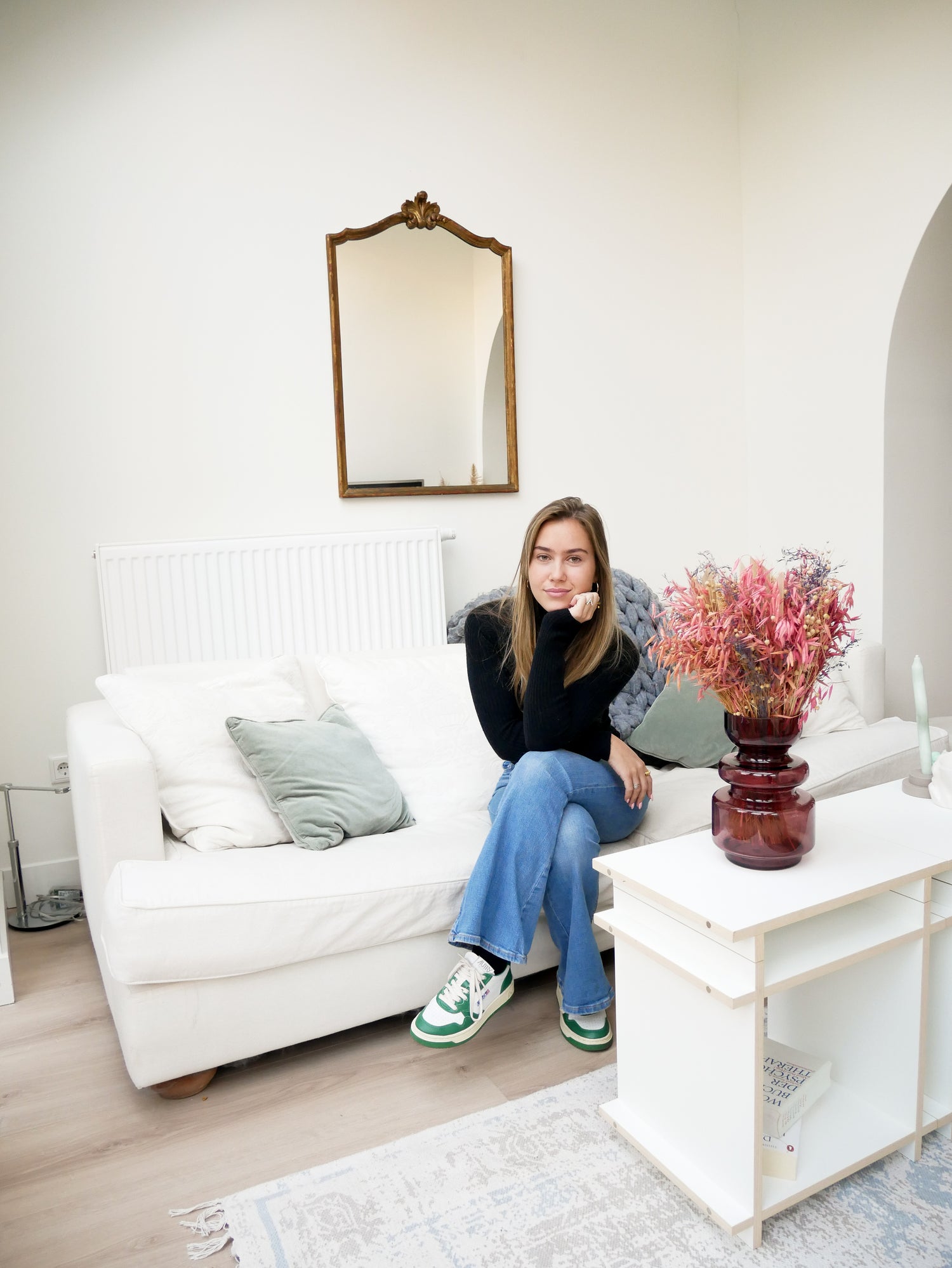 Emilia's home story
Emilia moved to Maastricht for her studies and, with a bit of luck, found a nice, bright apartment. The special layout of the apartment with high ceilings gave her free scope for her furnishings. The R1 is ideally integrated into the stylish design, we can reveal that much.
learn more